Partner, Senior Advisor
Hanne Fast Nielsen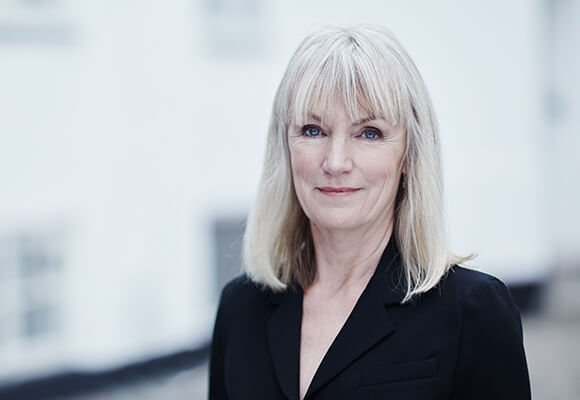 Strengthening leadership communication during times of change is the focal point of much of my advice. I use the tools and experience gained as a communications manager and advisor in major private companies and public organizations to counsel leaders on how to meet intense pressure from stakeholders and media, for which standard communication solutions are rarely applicable.
My job is to listen, analyze the situation, find the right solutions going forward and turn a strategy into concrete actions that will render the best result for the company.
Customers call me when they come under fire in a fierce media storm, but just as often I am proactively consulting management about how to strengthen the company's position and reputation.
Expertise
Leadership Communications
Change Communication
Crisis communication and media training
Stakeholder Analysis
Public Relations
Film and video
Campaigns
In short
Partner, Senior Communications Advisor, Jøp, Ove & Myrthu CPH
Communications Advisor: Leadership Communication, Danfoss A/S
Head of Communications: DCCA, Commerce and Companies Agencies
Head of Communications: The Copenhagen Centre for Corporate Responsibility
Head of Communications: Multiple Sclerosis Society
Presenter / editor: P1 National Radio, Media Magazine DR2 and TV3
Journalist: The county newspaper in Randers, P1 National Radio and Alfa Press
Trained journalist and Executive Master in Corporate Communications, Aarhus University